In this video I remove and fit new upper, lower and tie rod end ball joints. I use a range of techniques (which includes a large hammer) and find you don't need the VW special tool to press anything in.
Difference in ball joint quality
I went for Lemförder parts as they seem to be the best quality available at the moment. The lower ball joints and tie rods are made in Germany, however production of the upper ball joint has moved to China. Some people have reported issues with these, however this may have been resolved as mine appear to be fine.
This article on Wagonwest compares the different lower ball joint manufacturers by doing a cross section cut of the parts:
Manual Press instead of VW 3051
I used a £26 press from eBay which worked really well and had the right clearance to fit the lower ball joint (with a little modification).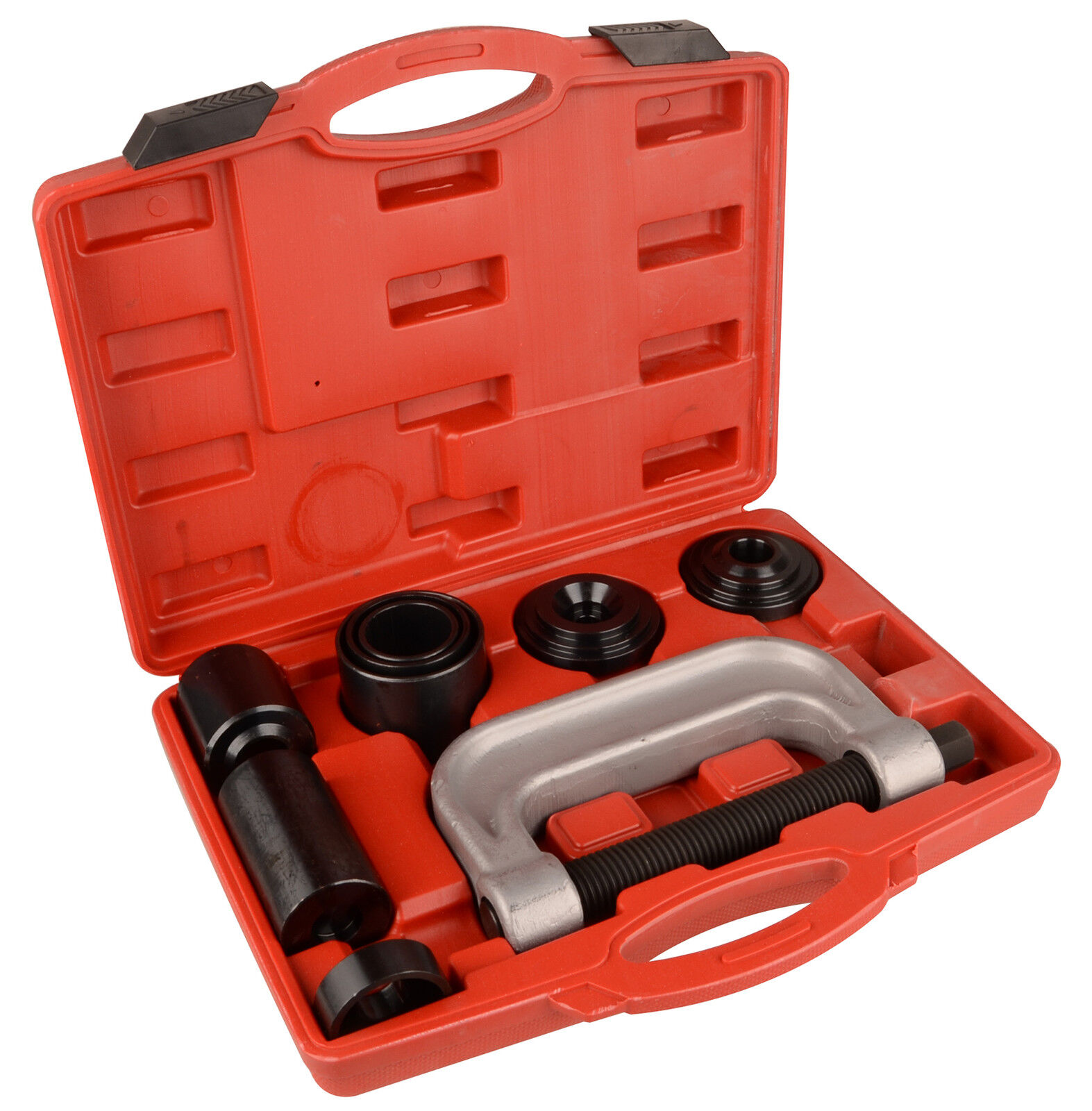 For the tie rod ends I used a ball joint separator like this one from Draper.
Torque settings
Upper Ball Joint

Hex bolts: 60 Nm
Nut: 110 Nm

Lower Ball Joint: 110 Nm
Tie / Track Rod Ends: 30 Nm
Parts list